How Kensu enables UniCredit to mitigate data incidents
Find out how we helped UniCredit, a large pan-European Commercial banking Group, gain back control over their data by integrating with their extensive data stack and embedding Kensu agents to monitor their data pipelines in real-time.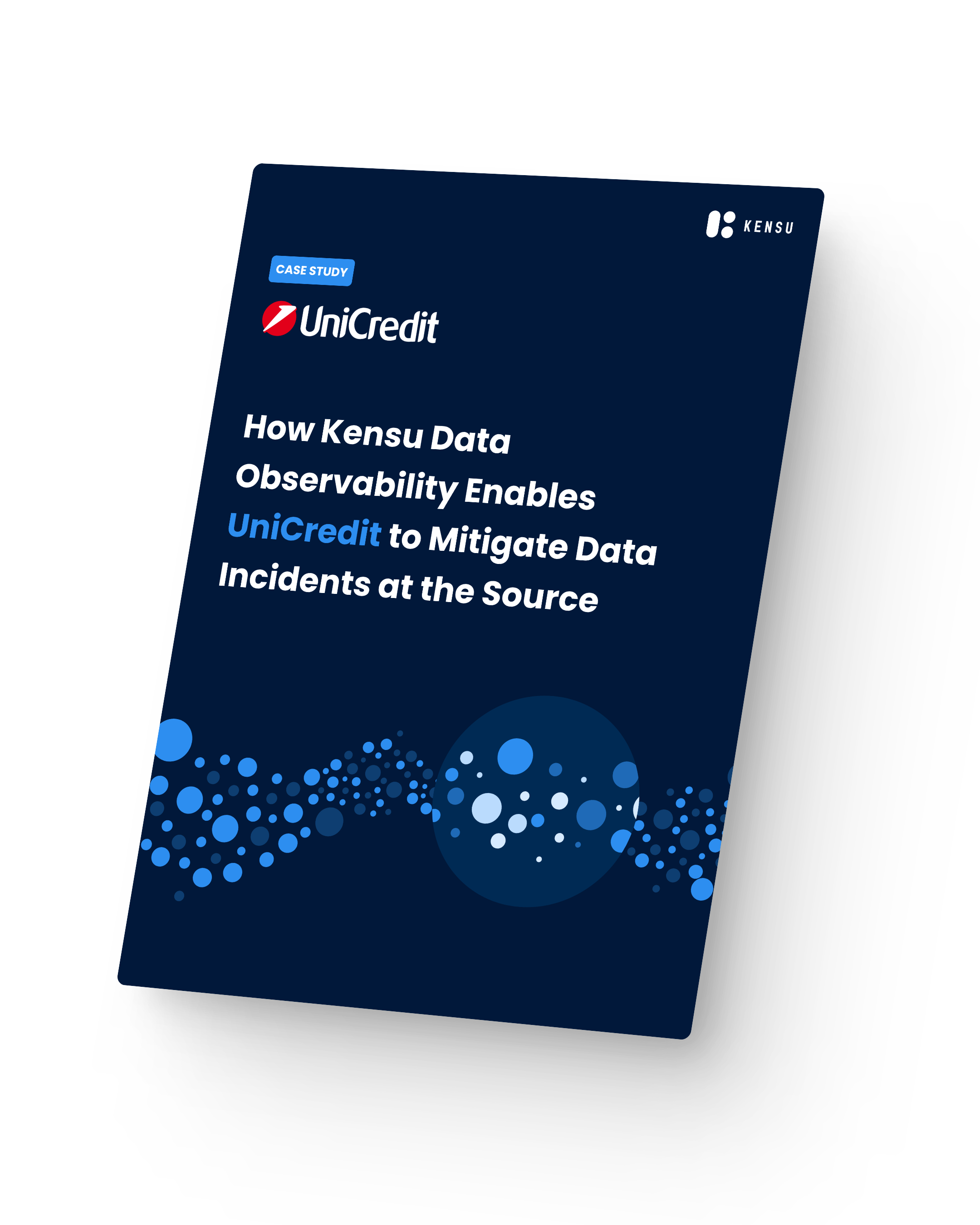 "I'm looking forward to using Kensu more and ensuring other users with other needs across UniCredit use it. For example, I want each country to also have control of their own lineage for their own data, how many flows we run, how often, and so forth. I feel less anxious now that we have it. I now want Kensu to be in every pipeline"
Marco Firrincieli
FVP - Central and Eastern Europe Innovation at UniCredit

Want to learn more about Kensu and Data Observability?
Read this case study to find out how Kensu is helping UniCredit by giving them visibility into which data sources were used, where they were used, for what purpose, and when they were available automatically.

Discover also how Data Observability can help businesses by offering recommendations of new rules and alerts based on observed data trends.