Step into the forefront of Data Observability
Leverage the powerful capabilities of the integration between Kensu and Azure Data Factory, including the abilities to control data pipeline health, monitor data reliability with precision, and proactively circuit break pipelines, preventing data issues from cascading.
Freeze workflows automatically and avoid
issues propagation
Kensu Circuit Breaker is a proactive protection against propagating inaccurate or incomplete data in your ADF environment. It enables workflows to stop working as soon as an incident has been detected, so you can solve the issue without end users being impacted by faulty or inconsistent data.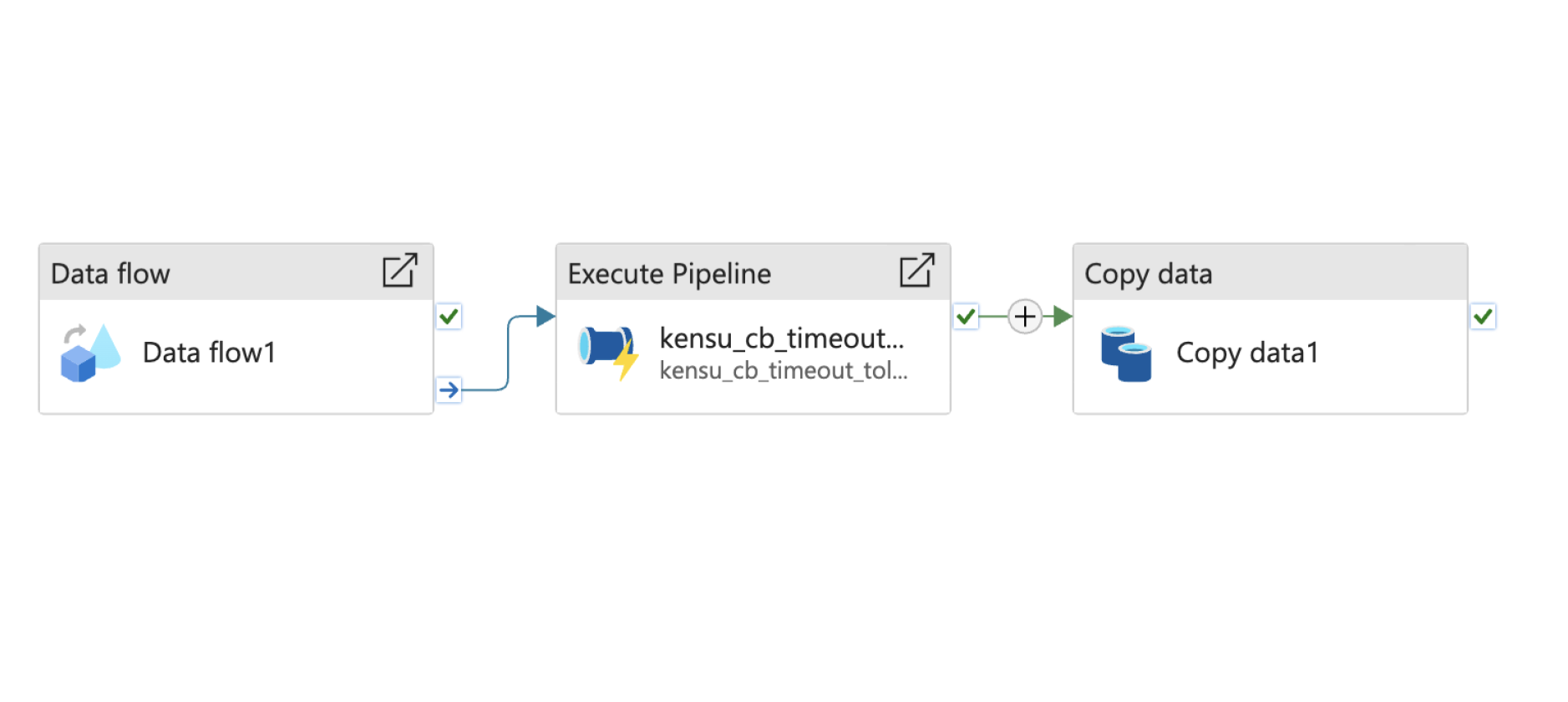 Understand what is happening in your ADF environment
Kensu streamlines the collection of metadata and lineage information during ADF workflow execution and eliminates manual effort and potential human errors associated with capturing these critical insights.
The solution seamlessly interacts with all data sources for read or write operations. It automatically computes metrics and enriches the visibility of databases such as SQL Server or Snowflake.
Dig in, analyze the issue, and cut troubleshooting time in half
Kensu observations illuminate the backstory behind the problem for every affected data source and provide Azure users with all the contextual insights (e.g., comprehensive metadata, lineage, and data metrics) they need to expedite the root cause analysis process.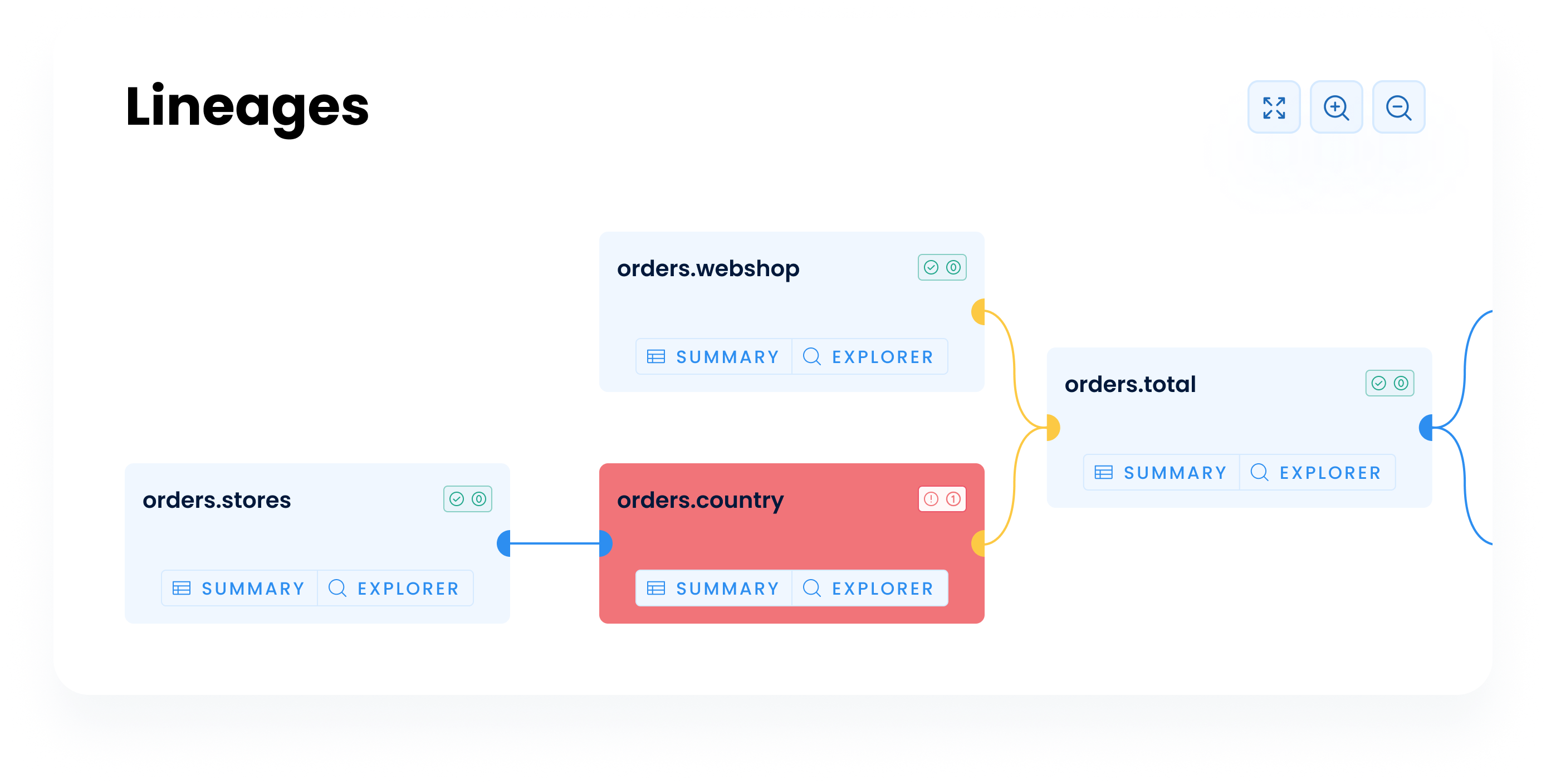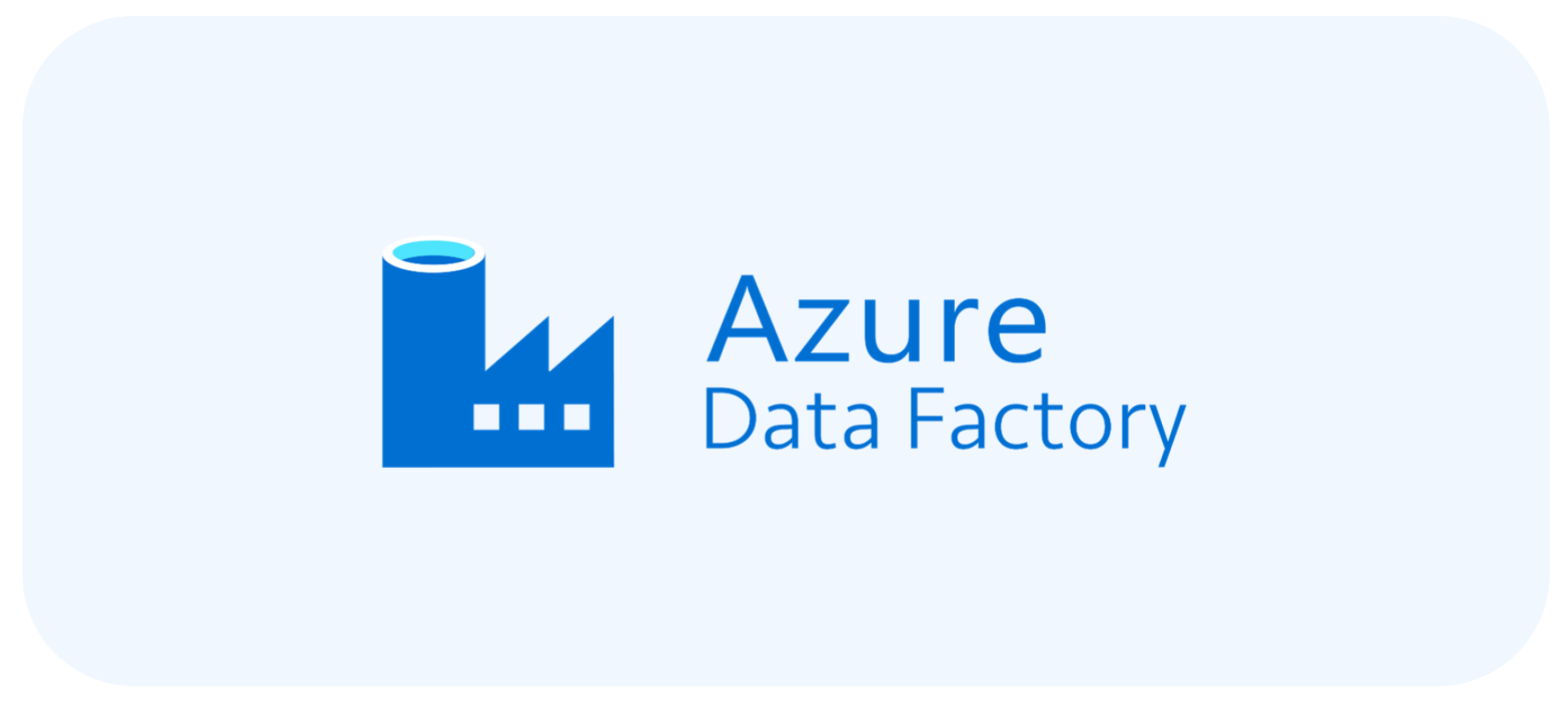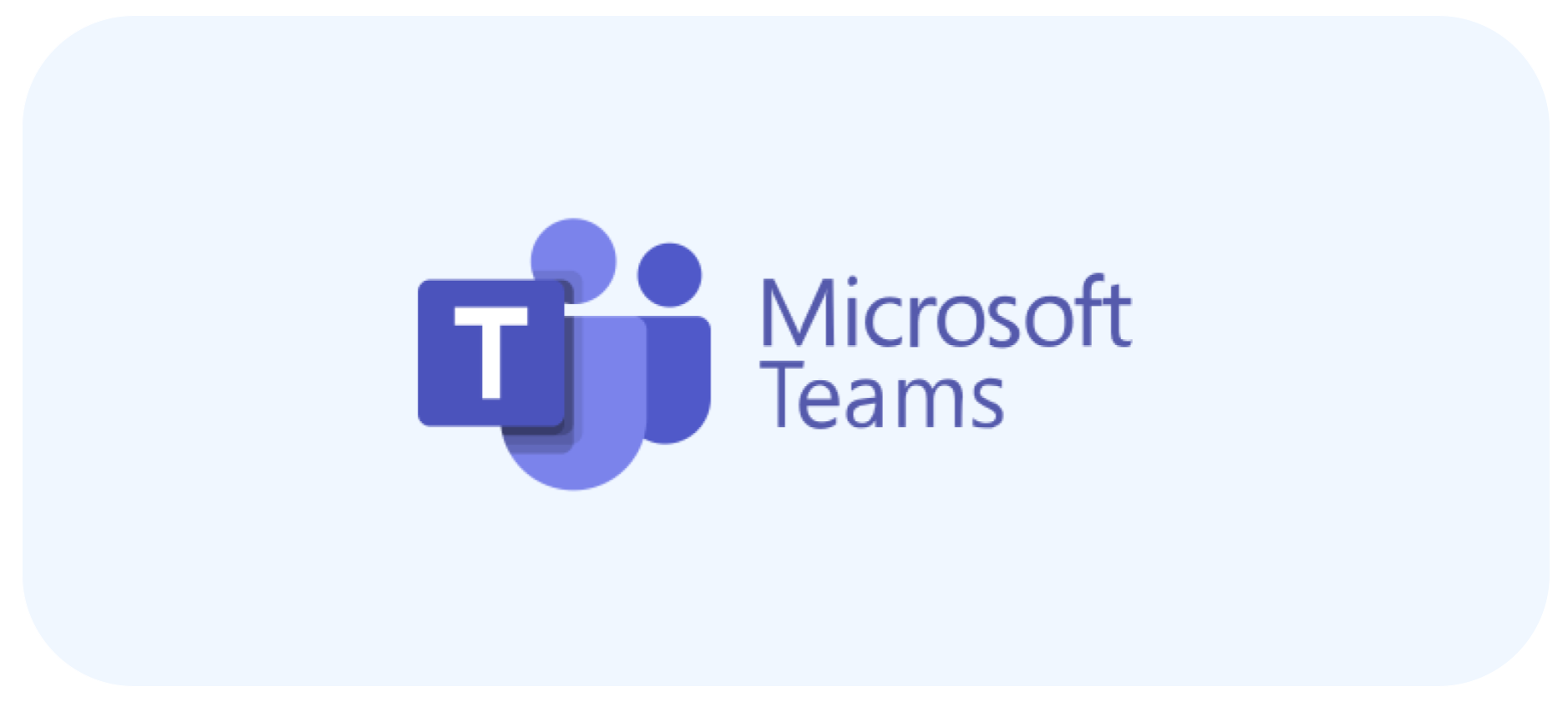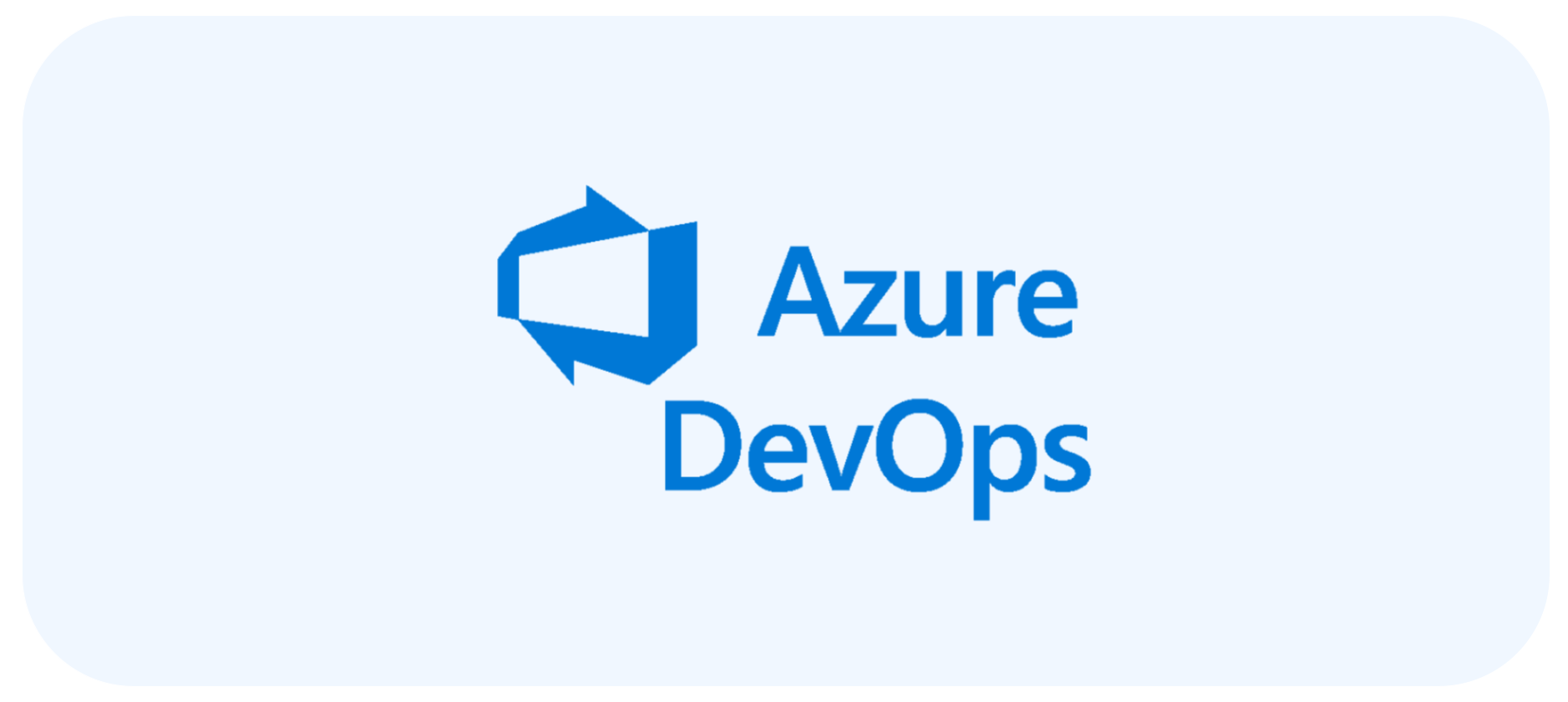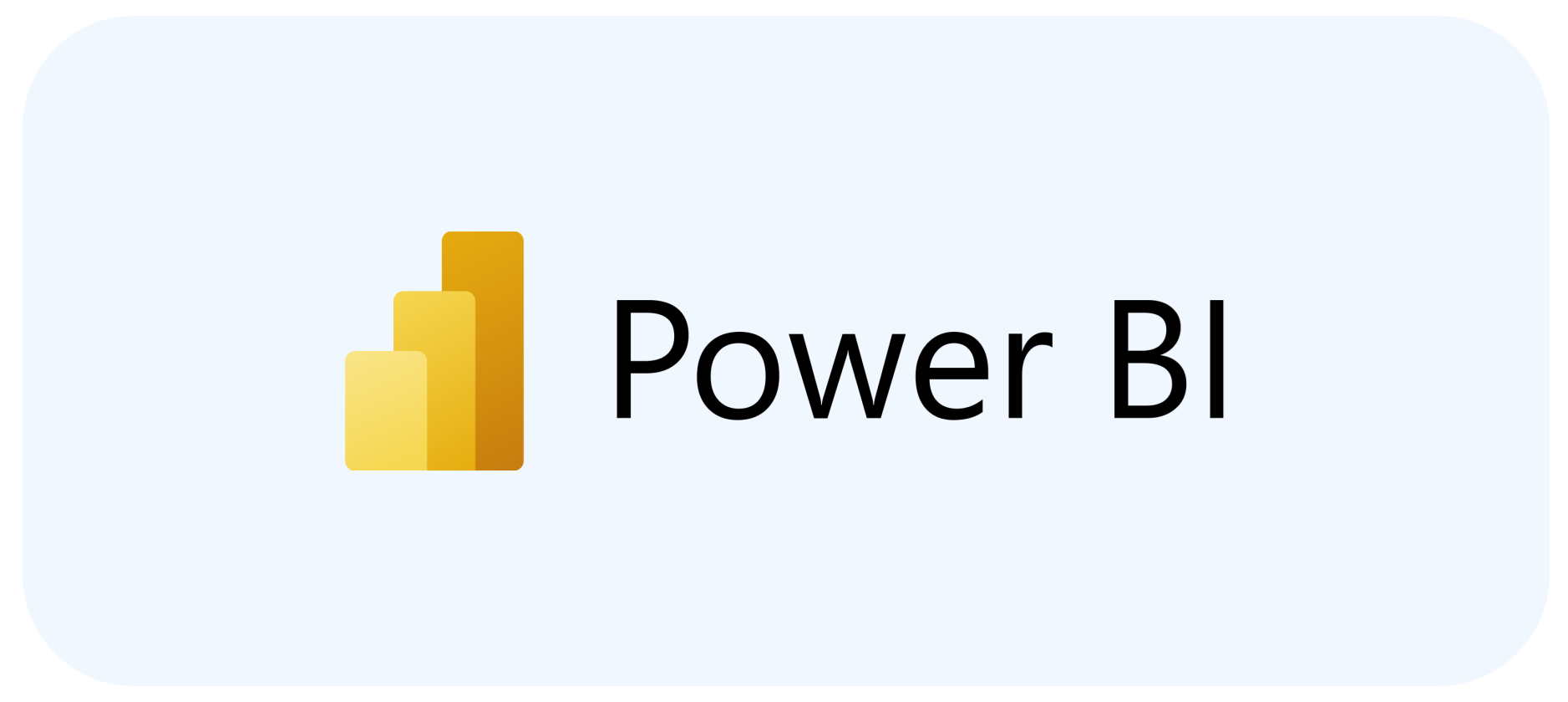 Seamlessly integrate Kensu to your Microsoft environment
Observe your data processed by your Azure Data Factory pipelines and be notified in Teams as soon as a data incident happens.
Receive simultaneously a ticket in Azure DevOps with all the required insights for quickly troubleshooting the issue and ensuring reliable insights in Power BI.
Two-pager
Empower Microsoft users with Proactive Data Observability
Discover more about this integration, and how Kensu's Data Observability solution can benefit Azure Data Facctory users.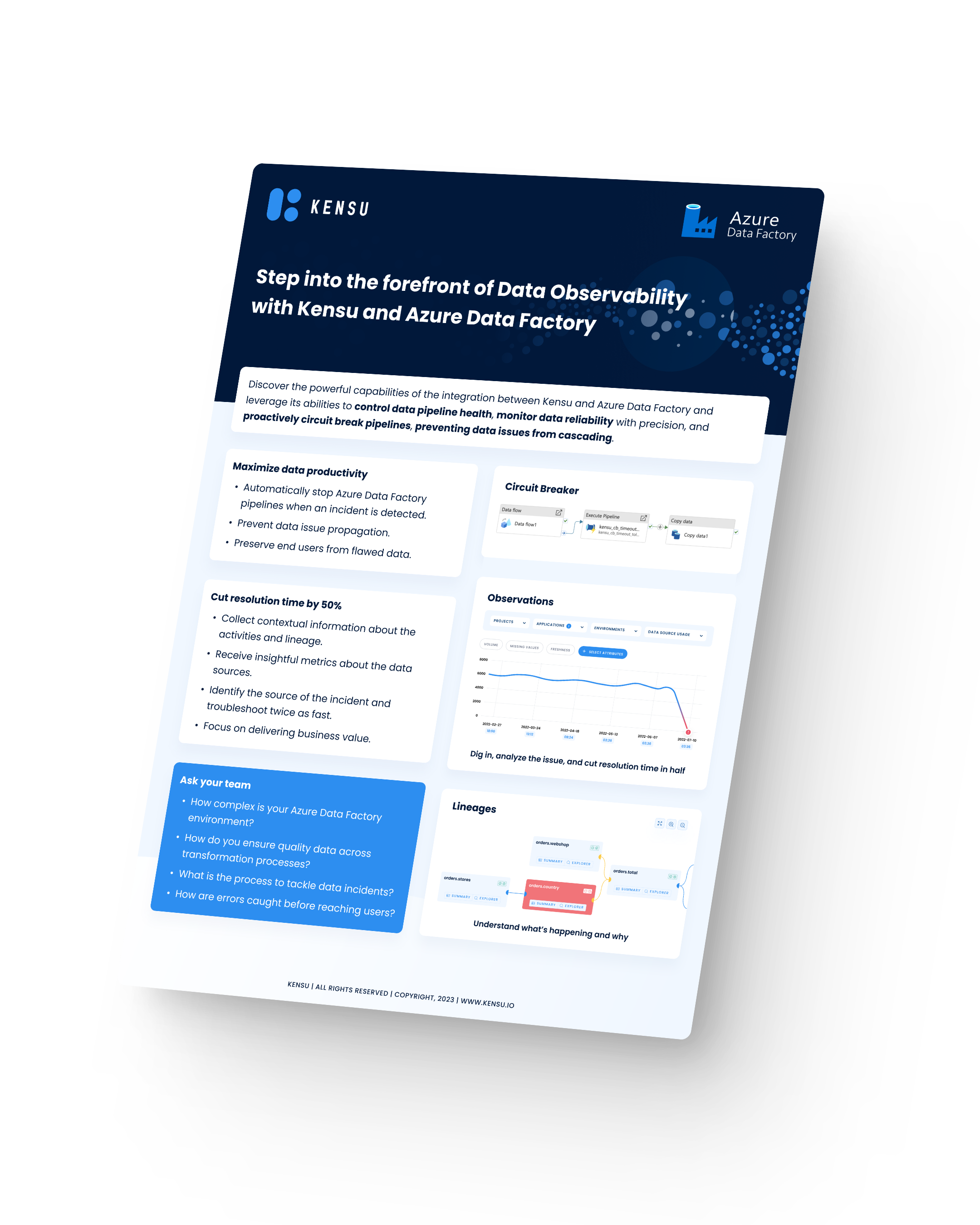 To discover the full potential of this integration, book an introductory call with our team and start your journey toward better data reliability.
After attending your personalized demo, you will receive your copy of the O'Reilly book "The Fundamentals of Data Observability" signed by its author and Founder of Kensu, Andy Petrella.