Discover our new series of webinars "At the source". Register for free, and deep dive into Data Observability!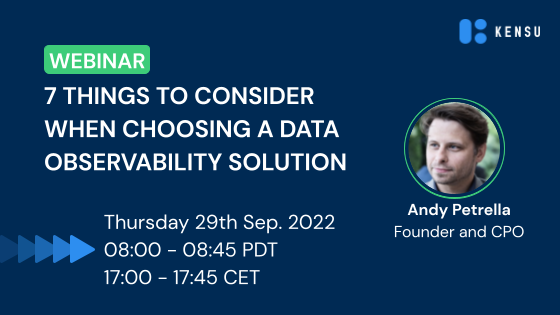 29 SEPTEMBER
7 Things to consider when choosing a Data Observability solution.
Adopting a Data Observability solution is key to providing reliable data and lowering maintenance costs. But how to choose the right one? Join this session and discover how to analyze the differences between the multiple solutions and pick the one that fits your team's needs.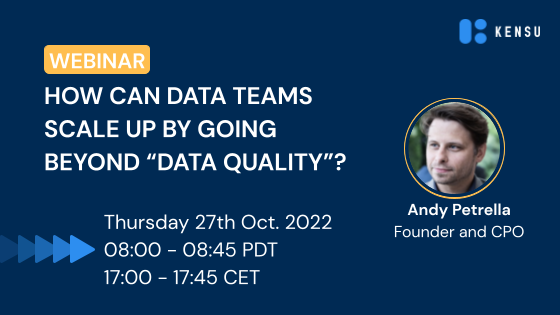 27 OCTOBER
How can data teams scale up by going beyond "data quality?"
For years data teams have worked with data quality solutions, stumbling upon the same difficulties that stop them from scaling up their activities. Register to this session and discover a new approach that offers data reliability at scale.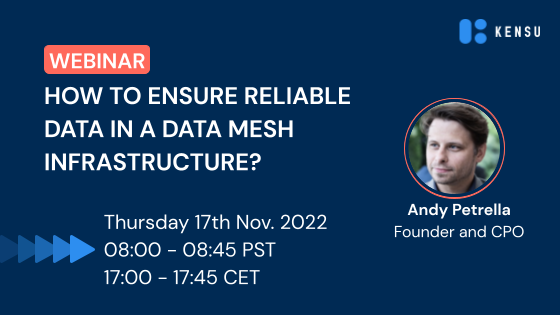 17 NOVEMBER
How to ensure reliable data in a Data Mesh infrastructure?
Data Mesh is revolutionizing our way of structuring and using data, but how can you implement data observability within such a framework?. Discover how Data Observability allows minimizing data issues when deploying such infrastructure.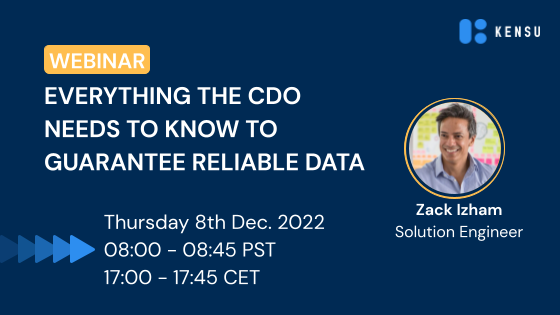 8 DECEMBER
Everything the CDO needs to know to guarantee reliable data.
CDO's work and strategy can be quickly challenged when data issues arise. In this session, you will learn how data teams can be structured and work together to guarantee reliable data and minimize maintenance costs.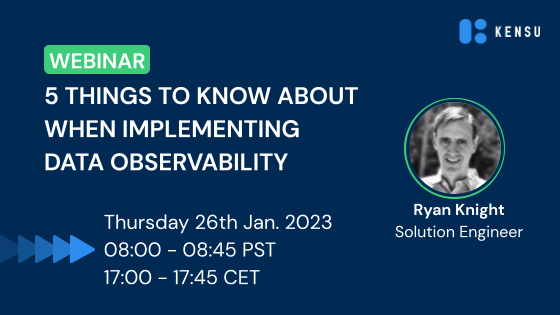 26 JANUARY
5 Things to know about when implementing Data Observability.
"A good solution is not worth a penny if not properly implemented!" Learn with our expert how to efficiently deploy Data Observability to facilitate its adoption and maximize its impact on data reliability.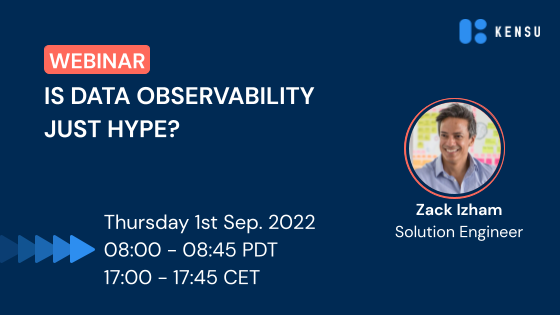 REPLAY
Is Data Observability just a hype?
Data Observability is getting on the radar of the most efficient data teams and the leading consulting firms. But with many companies using the term in different ways, it can seem nebulous. How is this new category different from existing solutions? And why should data teams consider it? Join the first webinar of our new series and separate the benefits from the hype.