CDO Magazine Interview with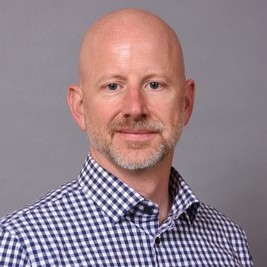 Steve Muskopf
Director of Data and Advanced Analytics @IGS Energy
Meet Steve Muskopf, Director of Data and Advanced Analytics at IGS Energy, and find out more about the innovative way he structured his teams in order to facilitate mentoring and quick problem resolution.
Kensu's CEO, Eleanor Treharne-Jones, and Steve also discuss the future career paths in an industry where Data jobs and Analytics jobs are becoming one, and a technical background is more and more often required.
Finally, hear about how Data Observability is helping teams being more proactive by adding a layer of visibility before problems arise.
The role of Director of Data and Advanced Analytics
In this video, Steve explains his role as Director of Data and Advanced Analytics, and his background in Computer Science. He then describes the benefits of the company structure they have in place at IGS Energy, such as better mentorship, leadership, and consistency in the way they implement solutions.
The future of Chief Data Officers
In this episode, Steve and Eleanor discuss the evolution of the Chief Data Officer role, and the need for CDOs to have a strong technical understanding, and build bridges between departments. Then, they focus on data quality and data governance, and the challenges Steve is facing in his department.
The benefits of Data Observability
In this video, Steve and Eleanor talk about the importance and benefits of Data Observability, such as being more proactive instead of reactive when a data issue arises, having better data accuracy which lead to better decision-making for the business, and having more trust in what the data teams deliver.