CDO Magazine Interview with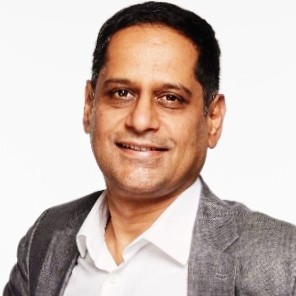 Amitabh Seli
Head of Data | CDO UK @Danone
Amitabh Seli, Head of Data and CDO UK for Danone, speaks with Kensu CEO Eleanor Treharne-Jones in a video interview about his role, responsibilities and career path, the changing role of the CDO, and a CDO's career progression.
Amitabh previously worked in the media and travel industries but switched to fast-moving consumer goods (FMCG). He focused on improving how the business uses its data within those transitions. He maintains there isn't a single path to a data career and urges professionals to be bold, analytically minded, and open to embracing data and technology.
The role of Chief Data Officer
In this first episode, Amitabh and Eleanor talk about the role of Chief Data Officer. According to Amitabh, a CDO "plays slightly more on the front foot today," staying close to the business and enabling business strategy. Besides foundations like data governance and quality, he sees the CDO driving forward capability, resolving current issues, and making the organization fit for the future.
Data Quality and Data Governance
In this episode, Amitabh and Eleanor discuss data data governance and the need for clear ownership when it comes to data quality. Amitabh also gives tips to build a data governance culture.
Data Observability
In this episode, Amitabh and Eleanor talk about Data Observability as a new and emerging topic for a lot of businesses. They highlight the benefits it brings to businesses, such as tracking, tracing, and solving data issues before they impact business decisions.