Data Observability in Practice
Discover "Data Observability in Practice", our series of webinars designed for data teams. During the sessions, our expert will discuss how to get the most of Data Observability in different applications.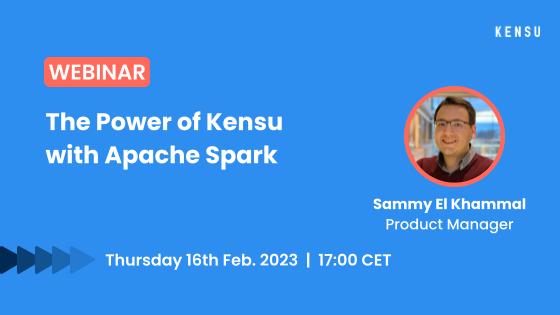 16th February 2023
17:00 CET / 08:00 PST
The Power of Kensu with Apache Spark
Spark is powerful in transforming, organizing, and moving data. Still, it can leave data teams blind when it comes to data reliability. Join this webinar and discover how to monitor the health of a data pipeline within Spark when jobs are running, so you get immediate observability.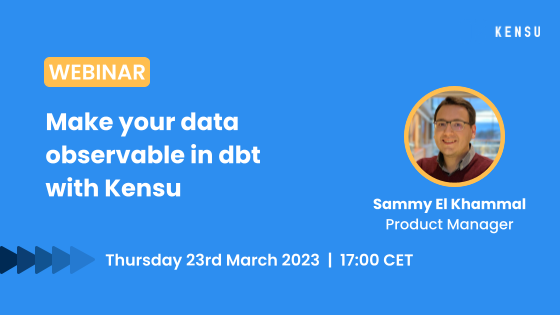 23rd March 2023
17:00 CET / 08:00 PST
Make your data observable in dbt with Kensu
Troubleshooting data incidents can be a challenge in a complex dbt environment. Join this session and see how Kensu makes data observable in real-time so you can immediately find the root causes of data issues and prevent them from propagating.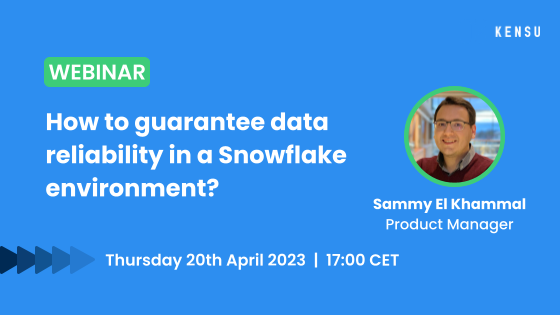 20th April 2023
17:00 CET / 08:00 PST
How to guarantee data reliability in a Snowflake environment
Snowflake is one of the most performing platforms to leverage enormous volumes of data. But when a data issue arises, it can be challenging to troubleshoot it before it impacts users. Join our expert and discover how to make data observable in a Snowflake environment so your team can get to resolutions faster and restore trust in data.
Don't miss out on our Intro to Data Observability sessions!
Every first Tuesday of the month, join our team to get an introduction to Data Observability, see how the Kensu platform works, and ask any questions you have about it.