Meet Hala Nelson,
author of Essential Math for AI
Fill out the form to access this webinar replay.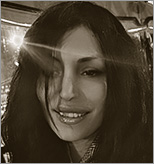 Hala Nelson
Associate Professor of Mathematics @James Madison University
Hala Nelson is an Associate Professor of Mathematics at James Madison University. She has a Ph.D. in mathematics from the Courant Institute of Mathematical Sciences at New York University. She specializes in mathematical modeling and consults for emergency and infrastructure services in the public sector.
Find out more about Hala during this discussion about her experience writing the O'Reilly book dedicated to companies scrambling to integrate AI into their systems and needing an accessible guide walking their data teams through the math necessary to thrive in the AI field - focusing on real-world applications rather than dense academic theory.