2023 GigaOm Radar Report for Data Observability
"The assortment of use cases Kensu supports based on its application-level connections, including data of any structure variation, in edge environments, and in streaming deployments, is as broad as any offering's in this space."
Andrew Brust
Lead Analyst for Data, AI and Analytics

This GigaOm report helps IT organizations assess solutions in the context of well-defined features and criteria.
In this report, Andrew Brust, Lead Analyst for Data, AI and Analytics, reviewed 15 Data Observability vendors across standardized metrics for their ability to observe data, monitor it, implement alerts about incidents, and resolve problems.
His analysis will equip IT decision-makers with the information needed to select the best fit for their business and use case requirements.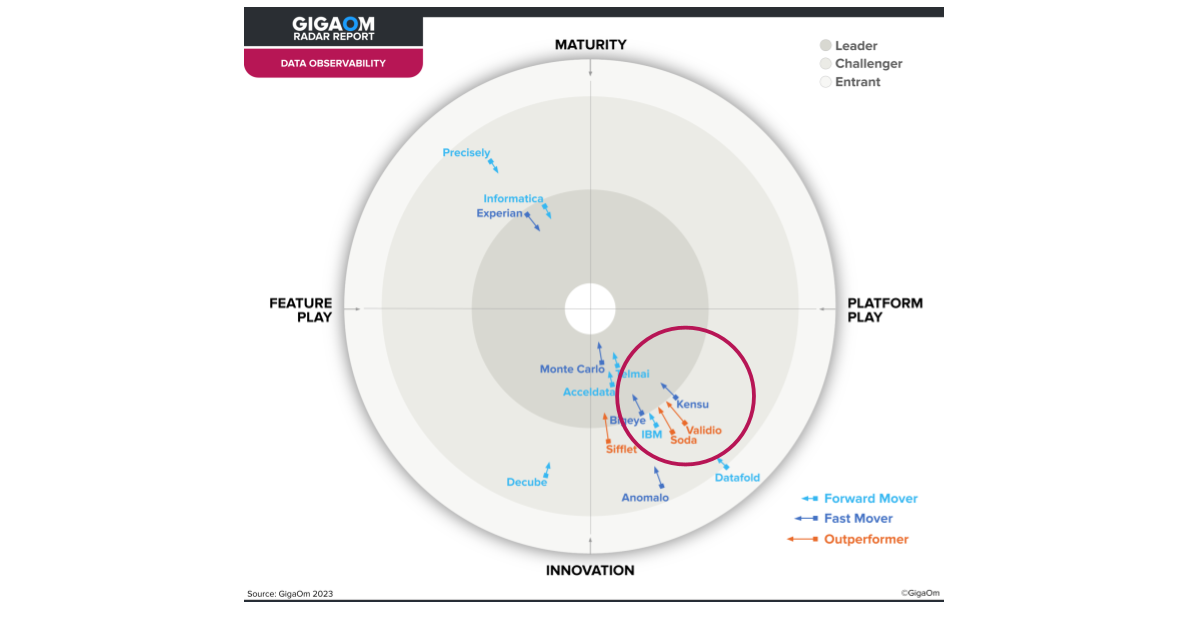 GigaOm provides technical, operational, and business advice for IT's strategic digital enterprise and business initiatives.
Enterprise business leaders, CIOs, CDOs, and technology organizations partner with GigaOm for practical, actionable, strategic, and visionary advice for modernizing and transforming their business.
GigaOm's advice empowers enterprises to successfully compete in an increasingly complicated business atmosphere that requires a solid understanding of constantly changing customer demands.